More Happy People
October 27, 2023
The Happy Workplace Group bolsters its leadership team with two key appointments, attracting experience from Savills and Mercedes-Benz.
Our parent company, The Happy Workplace Group, announced the launch of Felix Real Estate earlier this year, to the fanfare of many industry peers who recognised the gap in the market that Felix aimed to fill.
Felix is the brainchild of Liberty founder Jamie Vine, Liberty CEO Paul Miller, and Dan Clarke who joined the business as Head of Commercial back in January 2022. The trio recognised that there is often a natural transition for many scaling businesses that outgrow a flexible workspace environment and want to establish their own office under a more conventional lease, but nobody was advising companies through the process.
"Every time I explain to anyone working in commercial real estate how we are connecting the dots between flexible workspaces and office leases, they always say the same thing; How has nobody done this before, it's a no-brainer!" said Dan Clarke, Felix's Licensee & Managing Partner.
Originally envisaged to be entirely focused on helping Liberty's clients take the next step, Felix has quickly evolved into a sector-wide advisory service, helping clients identify the most appropriate office solution for them regardless of what stage they are at. "Because Felix can help businesses understand all of the options available to them, including advising them on flexible workspace solutions and traditional environments, there should never be a time where we can't help," said Clarke, "and we do not have a bias either way".
Having such a wide appeal has meant Felix is not just helping businesses transition from Liberty into leases, they are also instrumental in securing tenants for Liberty's flexible workspaces across the Perth metro area, with many organisations moving in the opposite direction from standalone leases into fully managed space as a result of changing work practices, including hybrid working. "The popularity of this market-wide approach has meant we need to invest in growing the team, but as the name suggests, our culture is what drives our business and identifying the right fit has not been easy" said Jamie Vine, CEO of parent company, The Happy Workplace Group, "We finally found the perfect addition to our leadership team, and I am delighted to welcome Natalie Davies as Joint Managing Partner of Felix to work alongside Dan."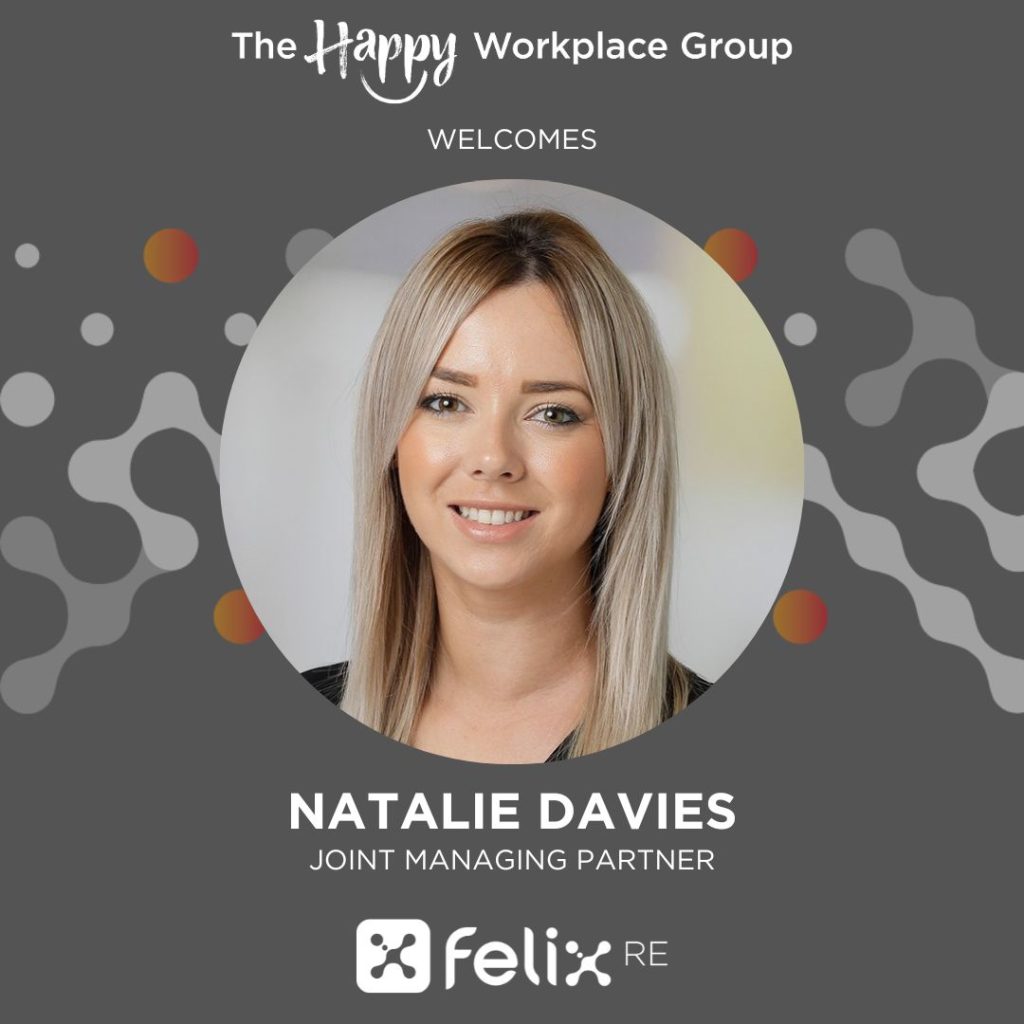 Davies, a Chartered Surveyor, joins the group with several years of commercial property experience. Her knowledge of the industry is supported by past roles as Senior Property Manager for both Perth Airport and Savills, and more recently, over the last 4 years, as an Associate Director of Savills office leasing.
"The ambition and vision of the team has been paramount to its success and I am thrilled and honoured to join the leadership team as we continue to establish and strengthen Felix RE in the Perth commercial market," said Natalie, "We have tremendous opportunity for growth, having already identified our niche in the market, and I am excited to continue the development of the business as we become a trusted partner to occupiers and landlords throughout Australia"
The business also recently recruited Kiara Rotaru as the group's Marketing Executive. Kiara brings a wealth of marketing and communications experience to the team, 7 years of which were with Mercedes-Benz. "Kiara adds a level of energy to our central support functions that has been lacking in recent years, and together with Natalie's appointment, our leadership team is almost complete" said Vine who confirmed plans for two more senior roles to be added to the leadership team next year.