Liberty Joondalup – Updates
June 25, 2021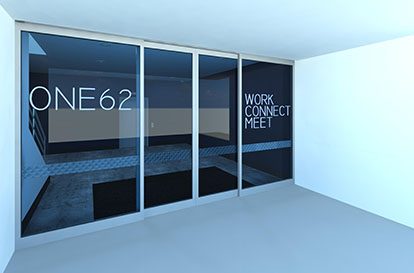 The first of a new hybrid flexible workspace opens this September in the Lakeside Shopping Centre complex in the heart of Joondalup city centre.
Currently under construction (Artist Renders above), the 776sqm facility is located on the prominent junction of Grand Boulevard and Boas Avenue and will provide 122 workstations in 34 private offices, coworking space, a generous lounge area and 2 state-of-the-art boardrooms.
The Joondalup location will mirror the inspiring interior design enjoyed by businesses at our 197 St George's Terrace, 35 Outram Street facilities and 1060 Hay Street locations.
In addition to providing a home to the local small business community, the new facility is a solution to the hybrid real estate strategy (hub & spoke) being adopted by larger corporates where workforces spend some time working from (or near) home and some time in head office.
This strategy reduces the amount of floor space required centrally and will trickle down to medium and small businesses as it becomes even more mainstream.
Even before the pandemic, Jamie Vine, Liberty's Chief Executive recognised businesses were increasing their use of flexible workspace. With more than 50% of APAC businesses considering flexible office space as part of their real estate strategy (Source. Colliers International).
Business resilience means being ready to react quickly to market opportunities and manage risk. As a result of the pandemic, organisations of all sizes now realise that being agile is smart, sustainable, and strategic.
Flexible workspaces allow companies to improve adaptability, increase cost-efficiency and lower risk without compromising the environment they provide to employees.
Jamie Vine, CEO at Liberty commented, "The hub and spoke principle is where corporate headquarters remain centrally located and are combined with the use of satellite offices for teams and employees in suburban catchments. The main office is still the place for key collaborative work, where company culture is nurtured, and where professional development and career progression relies on proximity to managers and executives, but the use of our satellite locations near employee's homes means the long commute to the CBD becomes less regular. We know it is what staff are demanding and in today's skills shortage it pays to listen and respond."
He continued, "Many enjoy the 'work-from-home' model without it affecting productivity, however working from home is not practical for everyone, many have young children, are struggling with residential internet connections or do not have the space to dedicate to a home office. Until now the only way to enjoy the benefits of working in an office environment, including access to corporate-grade IT infrastructure and a workspace designed to inspire and encourage collaboration, has been to commute to the CBD."