The secret's in 'the hook'
September 13, 2022
The Sydney Morning Herald published an article/news/opinion piece on 5th September by Sophie Aubrey titled 'The secret's in 'the hook': Why these offices are bucking CBD occupancy trends. Sophie Aubrey, who is city and culture reporter for The Age wrote how 'many of Melbourne's city offices sit empty, but some coworking spaces are bucking the trend and thriving'.
But Melbourne isn't the only place where flexible workspaces are 'bucking the trend and thriving'. Perth's are too. Especially here at Liberty.
Premium Grade offices in Perth are in high demand and competition is fierce.
According to JLL in their 'Tenant Perspectives' report, Melbourne CBD premium grade vacancy rate was 18.7%, well above the national rate of 12.2%, whereas in Perth it is only 8.8%.
But those flexible workspace providers that are up to the challenge are succeeding because the interior fit-outs combined with customer experience offer Premium Grade with Business-class service.
In the article, Sophie correctly reports that flexible workspaces suffered during the pandemic as lockdowns forced workers to retreat to their homes. Some operators didn't survive. But many like Liberty are now full and have new sites opening.
She quoted Work Club founder Soren Trampedach, "The more uncertainty in the world, the more flex grows. How can people commit to 10, even five years on a lease, when they have no idea what will happen in six months?"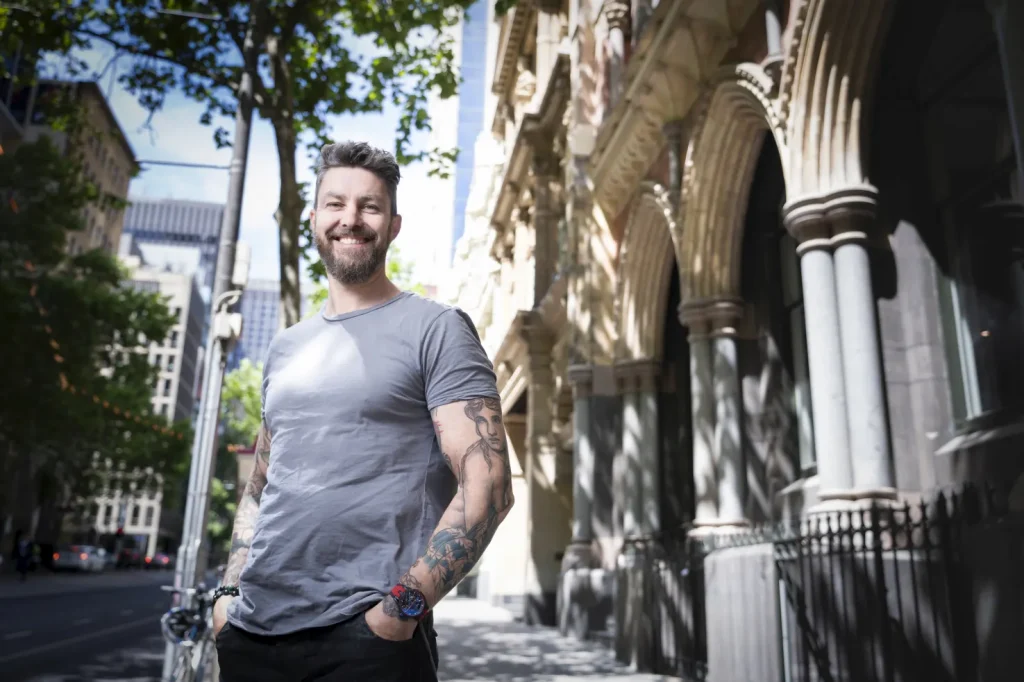 Work Club founder Soren Trampedach. Picture Credit: Eamon Gallagher in SMH
For business owners, being in a flexible workspace allows the headcount to expand and contract easily and there is no need to take a gamble of moving to fixed, larger traditional premises.
Trampedach added, "'the hook' is what many conventional offices struggled to offer: flexible memberships, sleek fit-outs, trendy bars and cafes, social events and workshops. It's sometimes the stuff coworking spaces can be mocked for – the flowing beer and kombucha, on-site Peloton bikes, roller rink vibes – but the reality is, it seems to be working."
"Employers trying to get people back to the office must now 'earn the commute' by providing an environment more akin to a hotel than an office, a space where people want to come with functional zones and a hospitality overlay. We are closer to the hospitality industry than facilities management", said Jamie Vine, CEO of Liberty.