There is a 'WFH Hangover' coming…
September 24, 2020
Opinion: Jamie Vine, CEO (Originally published on LinkedIn)
I recently read this brief article in The Australian Financial Review in which the Dexus CEO Darren Steinberg stated that it is not just the government's responsibility to support and reignite the economy, employers play a huge role too.
While I agree with a lot of what is written, I think Mr. Steinberg hasn't gone far enough and has also missed an important opportunity.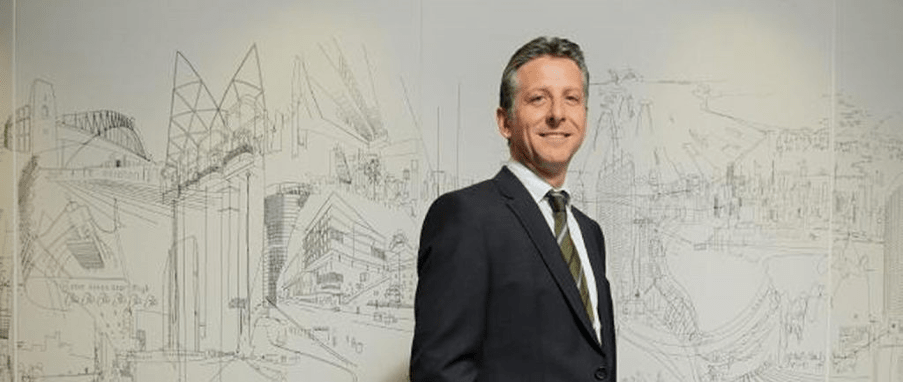 A snippet from the article states,
'The chief of Australia's largest office landlord, Darren Steinberg, has urged major corporates to bring their staff back to the office, reigniting CBD economies which rely on the bustle of city workers to drive business.
It is up to businesses to get the economy cranking once again, not just the state and federal governments, according to Mr. Steinberg.
"A lot of people are saying it's really up to the government to encourage people back to work but it [would create a much] easier position for the government if business owners and managers and CEOs are encouraging their workers back, instead of saying, "no, that's okay, stay at home," he told The Australian Financial Review.
He said stimulating the economy was about helping small and medium retailers and businesses, particularly in the CBDs, get their operations back up and running, but that would not happen properly until office workers were back in the city.
As staff return to the office, Darren Steinberg says he has witnessed how people bumping into each other in the hallway has generated new ideas.
He said stimulating the economy was about helping small and medium retailers and businesses, particularly in the CBDs, get their operations back up and running, but that would not happen properly until office workers were back in the city.
"It's really quite sad and depressing walking out from my office. The tailors, the hairdressers, the optometrists are open, they are on limited staff, and they're just looking at you, thinking, are you going to come in here?"
Mr. Steinberg has not, and would not, force his 550-odd employees to return to the office, but he has made sure to provide a safe working environment and said it helped that his executive team were back at their desks.
"We all decided as leaders of the business to say, 'It's time to get back to work … we've got just as much risk of catching this virus here as we have in the restaurants, clubs and bars," he said. "And as soon as we came back in, those hallway chats started to happen again."
I agree with much of the sentiment, particularly around large corporates taking a leadership role in encouraging a return to normality in working practices. The Work From Home (WFH) 'experiment' has got us through the worst of the pandemic in Australia but it has served its purpose, and it is time to take back control of our collective destinies.
In my view, some larger organisations have taken a very risk-averse, or even lazy, approach to decide when it is safe to return to the office. Many large organisations, with a global, or countrywide policy, need to take a city by city 'regional' view.
There are many office towers in Perth operating at significantly below capacity because 'Head Office' has instructed a blanket policy for staff to stay at home. However, many of those organisations will be claiming government stimulus without feeding it back into the economy because of their 'companywide' WFH policies. That is not the purpose of the stimulus, nor equitable.
In addition to the economic impact of operating with an army of homeworkers, I firmly believe there will be a WFH Hangover. This WFH Hangover will have two symptoms: lack of organic innovation and weakening of organisational culture.
Under normal circumstances, there is a lag between 'idea' generation and 'implementation'. People WFH will have remained productive by implementing ideas generated pre-COVID. But where will new ideas come from? The creativity and collaboration normally generated by unplanned, face-to-face interactions, aka 'water-cooler conversations', will be absent. This could result in a shortage of innovative solutions and the natural growth that would ordinarily be organic.
There is also the inevitable impact WFH has on company culture, with many employees not engaged in, or even aware of the company's vision and values. Culture is vitally important and is the one thing your competitors cannot copy and you need to protect it at all costs.
So, what organisations need is for their employees to feel safe, create opportunities for innovation, and protect the culture. The solution considered and discarded by Mr. Steinberg is 'hub-and-spoke', where an organisation has a smaller Head Office and multiple satellite offices in the suburbs.
I disagree with Mr. Steinberg's views in relation to 'hub-and-spoke' being unaffordable and suggest that there is an affordable 'Work Near Home' solution for the post-COVID workforce.
I believe that there will be demand from employees to work nearer to home, but not necessarily at home. I agree most organisations will have little appetite for investing in suburban satellite offices directly. However, I believe they will welcome operators like Liberty who can provide a flexible and cost-effective remedy to the WFH Hangover. The Flexible Workspace model spreads the cost of operating an office facility across multiple users, so there is every reason to believe an outsourced WNH model will succeed.
We have already opened partner locations outside the CBD in West Perth and Burswood. This is one of the reasons we are talking to landlords about partnering in suburban commercial centres, such as Applecross, Cockburn, Fremantle, and Joondalup.
If you are interested in talking to me about activating real estate, please get in touch.